Correct trace minerals bring market benefits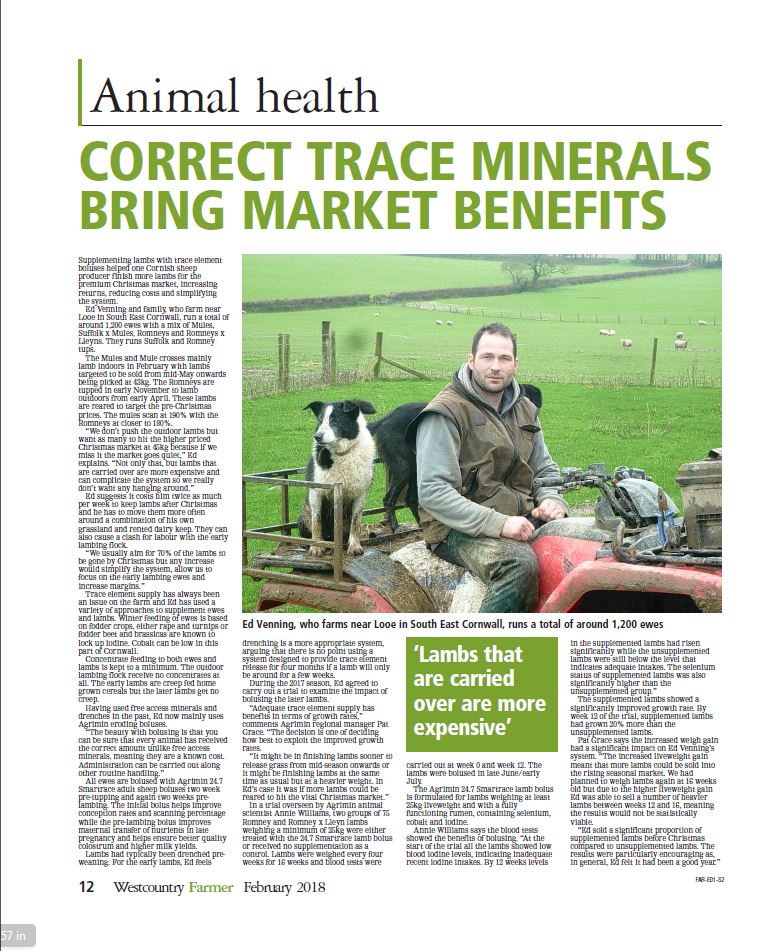 The supplemented lambs showed a significantly improved growth rate. By week 12 of the trial, supplemented lambs had grown 20% more than the unsupplemented lambs.
Pat Grace says the increased weight gain had a significant impact on Ed Venning's system. "The increased liveweight gain meant that more lambs could be sold into the rising seasonal market. We had planned to weigh lambs again at 16 weeks old but due to higher liveweight gain Ed was able to sell a number of heavier lambs between weeks 12 and 16, meaning the results would not be statistically viable."