Decent mineral supply underpins good winter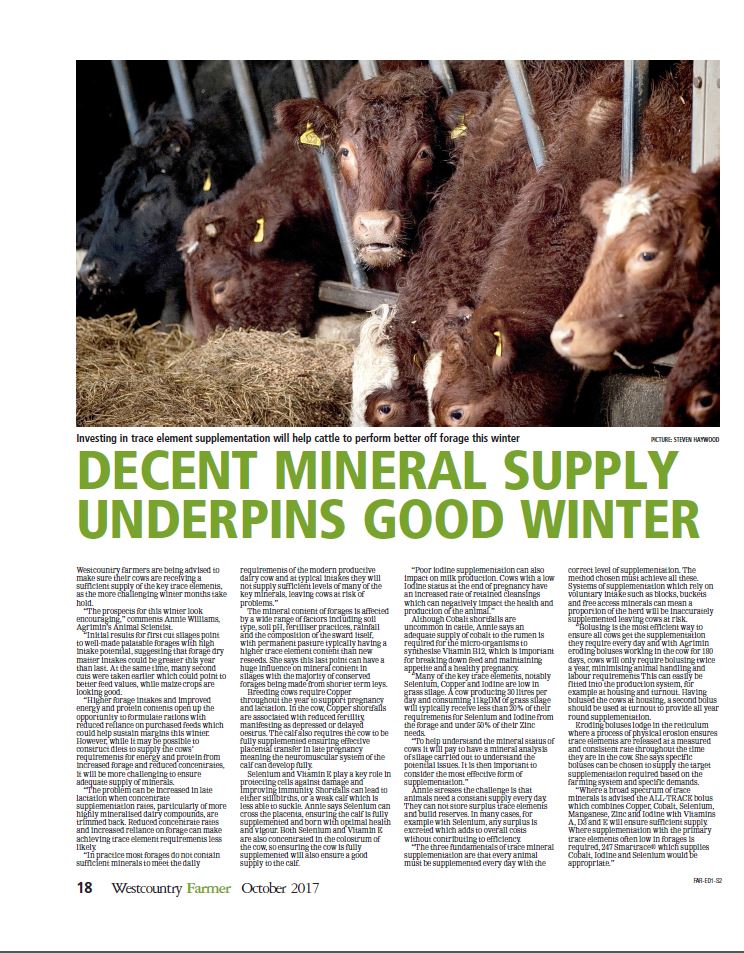 Westcountry Farmers are being advised to make sure their cows are receiving a sufficient supply of the key trace elements, as the more challenging winter months take hold.
"The prospects for this winter look encouraging," comments Annie Williams, Agrimin's Animal Scientist.
"Initial results for first cut silages point to well-made palatable forages with high intake potential, suggesting that forage dry matter intakes could be greater this year than last. At the same time, many second cuts were taken earlier which could point to better feed values, while maize crops are looking good."