Glynllifon Demonstration Day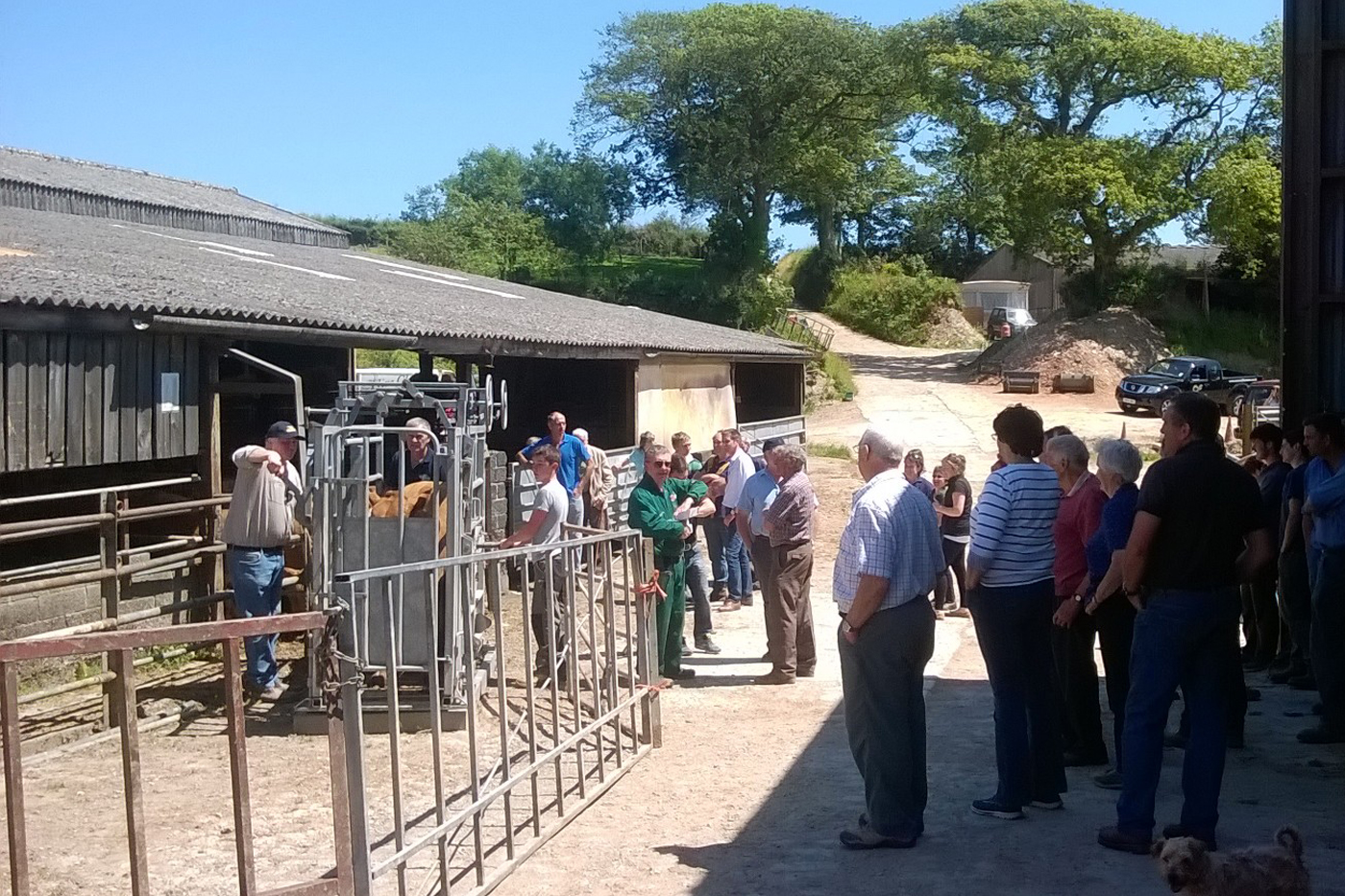 Coleg Meirion Dwyfor's, Glynllifon Campus recently hosted a Livestock nutrition workshop for its agriculture students. The workshop was delivered by Agrimin. The purpose of the workshop was to give the students information about how farmers can manage the health of their livestock. Welsh Sales Manager Ieuan Davies gave the lecture and he said
"We feel it's very important for the company to visit colleges such as Glynllifon as part of our role is to transfer knowledge to the farmers of tomorrow.
"The products we market can be critical to how livestock perform. Having the correct balance of trace elements can improve weight gain, milk production or even make calving easier. Vitamin D Deficiencies on the other hand can the extremely serious and lead to illness and in extreme cases even death".
Ryan James Hughes (17) of Llwyn Coed Mawr Farm, Llanllyfni was amongst the students who took part in the workshop. Ryan, who is currently studying a Level 2 Agriculture course commented, "I found the talk interesting, the guest speaker was knowledgeable and I learnt a lot about nutrition from the morning session.
"In the afternoon we did some practical work and we got to administer boluses to some of the college's cattle. Fortunately this is something I've done before so I was able to show the rest of the class how it was done".
Glynllifon is a part of Grwp Llandrillo Menai (the College Group comprising Coleg Llandrillo, Coleg Meirion-Dwyfor and Coleg Menai) and offers a range of qualifications, including degrees, in a wide number of subjects such as Agriculture, Forestry, Countryside Management and Gamekeeping.
Agrimin recognise the importance of teaching the students the benefits of bolusing for animal health and the Agrimin team would like to thank everyone at Gynllifon for their support on the day.