How do you spot a trace element shortfall in the crowd?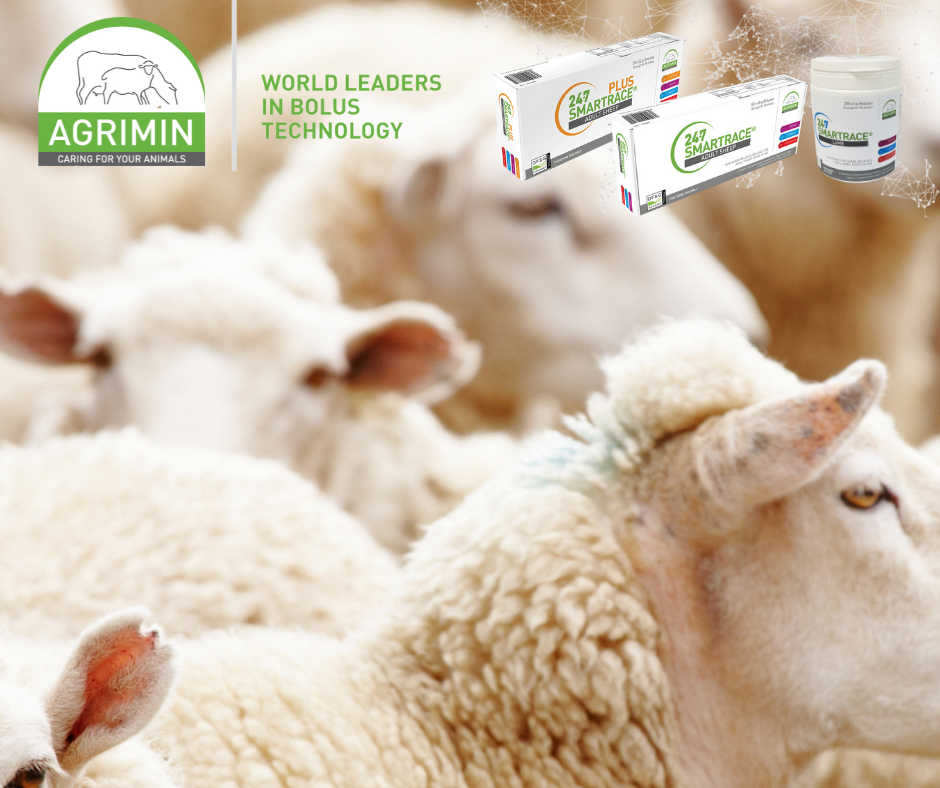 Why not use our 24·7 SMARTRACE® bolus at pre-tupping or scanning?
Iodine - Iodine is incorporated into the hormones produced by the thyroid gland. A healthy functioning thyroid promotes more efficient weight gain. The feeding of rape, roots or other brassicas can inhibit the absorption of iodine into the body.

Cobalt - Rumen micro-organisms need a constant supply of cobalt in order to produce vitamin B12, which is essential in the breaking down of feed and a more efficient conversion to liveweight.  Cobalt plays an important role in ensuring optimum appetite, growth, development and vigour.

Selenium - The anti-oxidant function of selenium means that it is associated closely with vitamin E.  Selenium plays an important role in promoting growth, by maintaining the correct functioning of muscles and vital organs such as the liver, and ahealthy immune system.

Copper - Copper plays an essential role in the activity of many enzymes.  These enzymes mean adequate copper status is crucial for reproduction, growth, bone development, wool production including pigmentation and immunity.  There are genetic differences in copper requirement between sheep breeds therefore copper should not be supplemented to animals susceptible to copper toxicity. Copper/Non-Copper version available. 
#TeamSheep #Sheep365