The importance of trace elements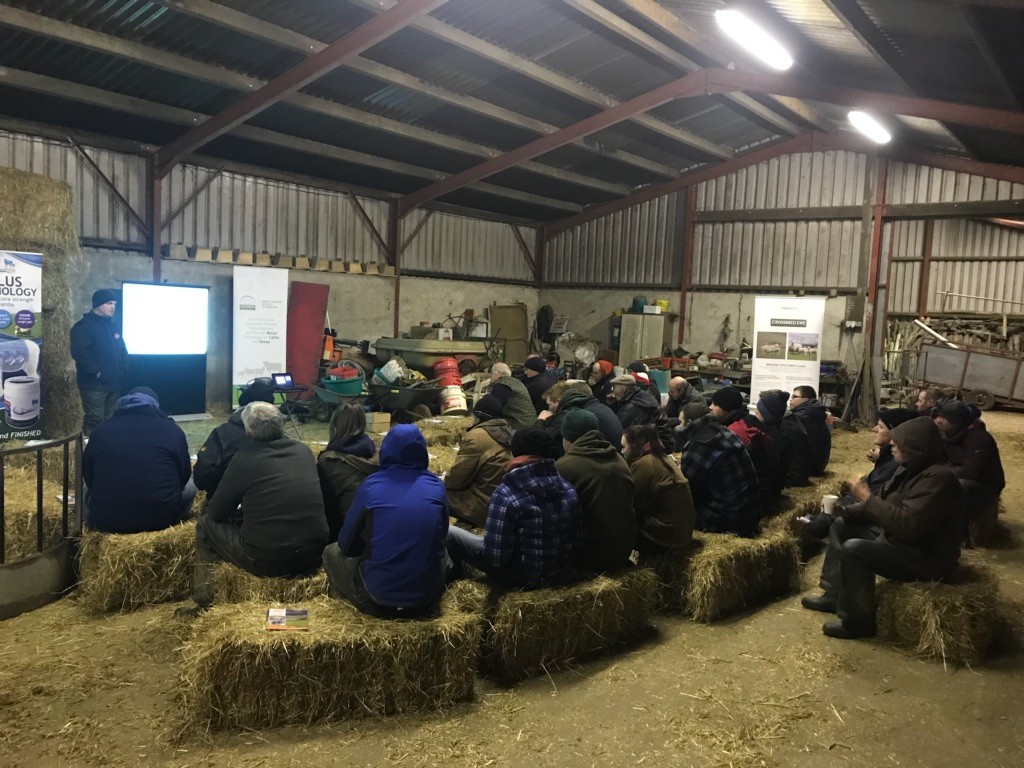 Agrimin in partnership with Clynderwen & Cardiganshire Farmers held an on farm evening meeting and bolusing demo at Bryncelynog Farm, Trawsfynydd this week. The event was hosted on the Hughes family farm with their kind permission and Agrimin and our partners would like to thank Mr Hughes and family for the use of their facilities which proved to be ideal for such an occasion.
In all, over 40 farmers attended the meeting and were given a presentation on the importance of trace elements at housing for cattle and during pregnancy for sheep by Agrimin's Wales Sales Manager Ieuan Davies and at the request of all attendees the whole evening was conducted in the Welsh language.
After the presentation Ieuan performed a practical demonstration on bolusing best practice on 50 ewes and 14 cattle using Agrimin's Smartrace range.
"It is vitally important that we support our customers with on farm meetings" said Ieuan. "We are keen to help by bringing knowledge on trace elements and practical support to our end users so that they can make decisions that are best suited to their own farming enterprises and therefore make them more profitable. We hope to maintain this type of support to the industry way into the future.
Diolch i bawb am eich cefnogaeth. Thank you all for your support."