Bolus your lambs at Weaning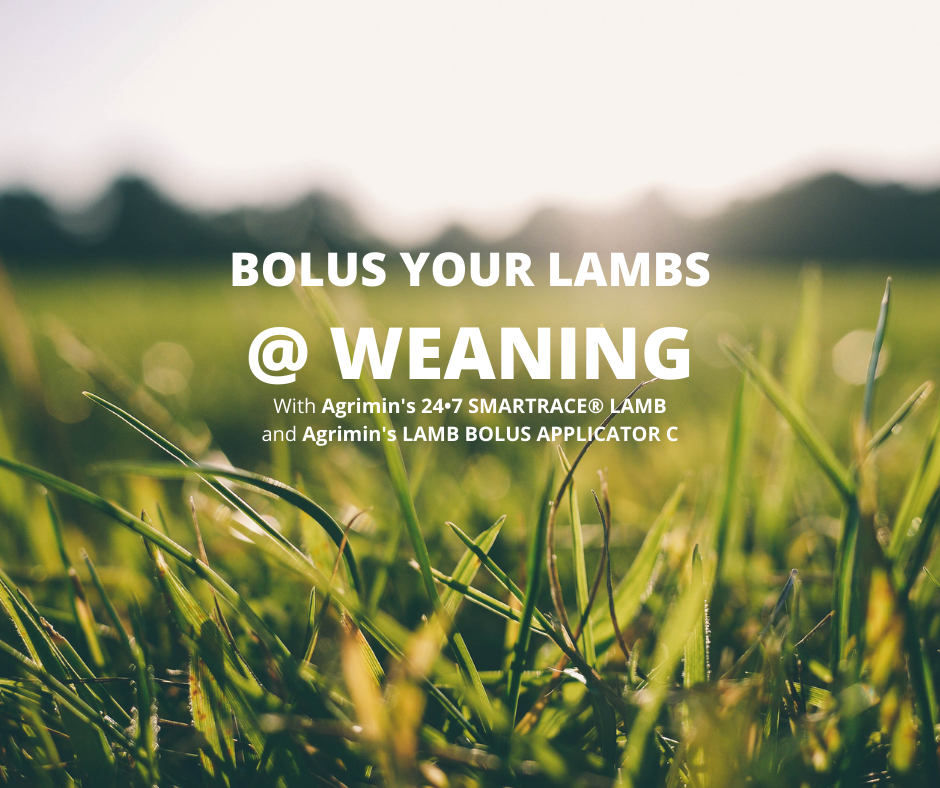 Why use Agrimin's 24•7 SMARTRACE® LAMB boluses?
While lambs which are finishing on grass may receive adequate energy and protein, growth rates could be reduced if the lambs' daily requirement of trace elements are not met.
A farm study carried out in Alnwick showed that offering the correct supplementation can optimize growth & profits. BOLUSED LAMBS GREW 30% QUICKER THAN THE CONTROL GROUP. 
• Eroding technology means consistent supply of trace elements.
• Delivered full daily requirement of iodine, cobalt & selenium.
• Helps maintain lamb growth from weaning.
• Promotes strong healthy lambs.
• OF&G approved.
• 120-day active life.
For ruminating lambs over 25kg liveweight.
FIND MORE INFORMATION ON THE LINK HERE: 24•7 SMARTRACE® LAMB.